No messing coaching for people that really want to change their
No messing coaching for people that are really wanting to change their

life,

their

story,

their

crap!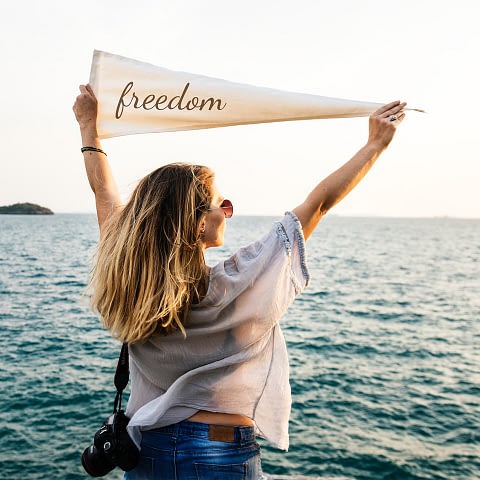 Tell me if this sounds familiar…
You've woken up and felt enough is enough. You feel like you've lost some part of yourself or never really felt your whole self. You're done with the drama and want to stop comparing yourself to everyone else in your life or online. You know there is a better way but can't seem to find it.
Overwhelmed and knowing I needed to make changes but not sure where to even start. Until one day, my body decided it was enough. I was forced to evolve. In 2014, after suffering a series of what I now know were panic attacks but at the time thought it was my ending. I WOKE UP. I was called for more and started the process of change that led me to the empowered, secure, confident, soul-led life I now lead and guide others to live.
to be proactive about your needs, desires and dreams?
to set boundaries and let go of those limiting beliefs that hold you back?
to say no without feeling guilty?
---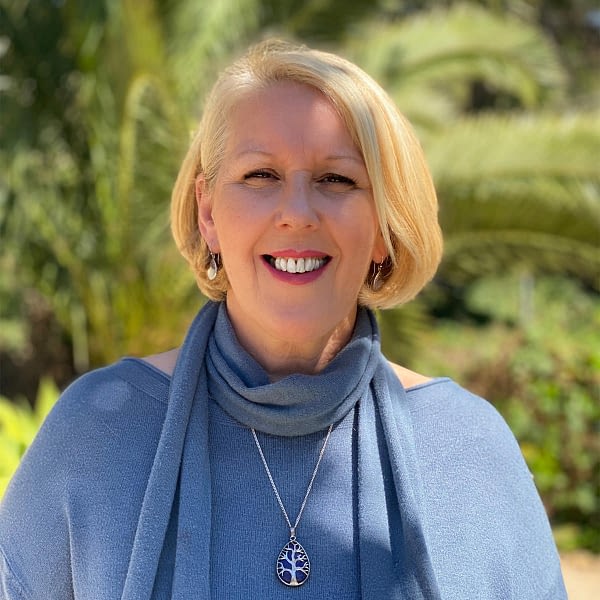 As a Certified Life Coach, Reiki Master, Shamanic practitioner, EFT, Inner child and ho'oponopono practitioner, I have many tools with which to help you. I coach women all over the world to make the transformation to the realm of what you WANT to be doing in your life.
So many of us, somewhere between childhood and adulthood are told to accept societal, family or corporate expectations. The things that shape our lives to the environment in which we find ourselves in - mortgage, career, family, material gain and standing all take precedence over our time and well-being.
Not anymore. You owe it to yourself to re-discover your voice and bring joy, happiness and laughter back to your life.
Stop keeping busy and take the time to contemplate, to review your life. I know you may not like what you see and that can feel scary. Honestly, just thinking about what needs changing, can send us into overwhelm! The inner critic may even be saying, "Don't go there, you have it better than most!" Where and how do you start without forgetting all the responsibilities you may have that still need to be fulfilled?
Well. the first step is to acknowledge that you have these dreams, wishes and desires to be more for yourself. The second is to voice them out loud, with someone who will encourage you to explore what they look like in your mind and help you bring them into your reality.
"A good life coach shows you the way, a great one changes your life. Claire Atyeo has literally changed my life."
Looking back a year ago, my life was a standstill. I had many emotional and mental blocks to work through. When I started coaching and healing with Claire, I slowly unpacked all the emotional burden I've been carrying around for years. She was patient, loving and caring - but most importantly, she believed in me and stood by when things got tough. I'm forever grateful that I found a great coach and a wonderful soul like Claire's to work with and I'm so proud and happy with the results I've achieved.
I know it can feel scary to invest in yourself, but I promise to intuitively guide and support you back to your knowing. I truly believe you have the answers within, and my proven coaching techniques and programs will help you unlock that knowledge. So you can start creating the life you want and living your heart-centered needs.
The first step is to book a free, no obligation, consultation to make sure I'm the right coach for you. I assure you, there is no point investing in someone if there is no chemistry or connection.
Flow with the rhythm of life
During the Coaching Consultation I'll ask questions concerning why you have reached out now, what you are looking to achieve, what you have identified as a problem area or a situation that is blocking your progress.
It's strongly advised that before we meet, you take the time to list all questions or clarifications you may have.
What to expect from coaching with me.
Our 1;1 sessions are an opportunity to explore your thoughts and beliefs, to gain clarity and sense of knowing serenity.
You can expect powerful results.
Empowerment Coaching

Realize your dreams & step into your sovereignty

Relationship Coaching

Resolving the issues / healing the broken heart

Crisis Coaching

Specialized support in life's most demanding moments

Strategy /Clarity session

No nonsense session to quickly chart a path to move forward.
Download
My Exclusive Selflove Workbook
Sign up to my mailing list and receive a free copy of my Selflove Workbook.
---