---
Sage wisdom from women choosing their soul's mission over societal expectation with no regret
---
"Everyone is here to serve a purpose, to grow and learn from the uncertainties and experiences of life, to shed the layers of social expectation and then to step forward with ease and grace. May these stories serve as encouragement for those that are on the same journey, aligning with their soul's mission and leading the way in their community."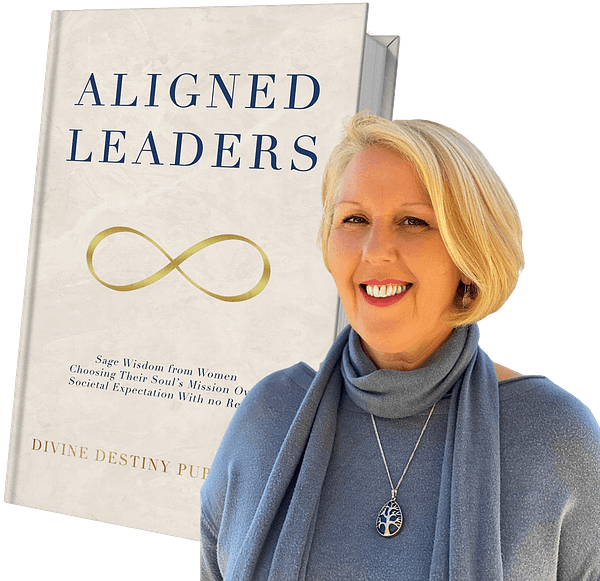 Claire Atyeo, Contributing Author for Aligned Leaders, Divine Destiny Publishing
For my part I said YES to myself… I gave myself the opportunity to use my voice, through the written word to express the power of SELF-LOVE.
I share my journey, through the maze of misconception, misunderstanding and seeking the wrong types of love, until I hit jackpot. I share what that hitting gold gave me, how it changed me and held me, so I could truly be me.
Within Aligned Leaders' pages you will find 22 heart centred stories of life experiences where woman have stepped from the shadows to bring greater light to this planet in a creative way.
Inspiring authors – who shared their journeys, to bring magic, clarity, aha moments, and nuggets of gold to the lives of others. Vulnerability and authenticity sums up the experience… When you read this book there will be no place to hide, no rugs to brush the Bs under! Just loving, compassionate understanding, and knowing…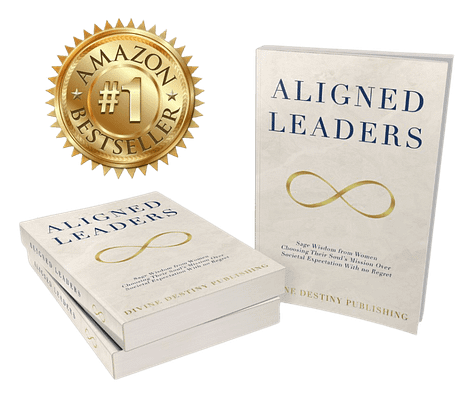 Aligned Leaders - #No. 1 International Bestseller
You will laugh, you will cry, you will heal, and you will surrender what no longer serves you. It truly is a book of healing magic, written with the soul purpose to inspire women globally to have the courage to be their authentic sometimes messy selves.